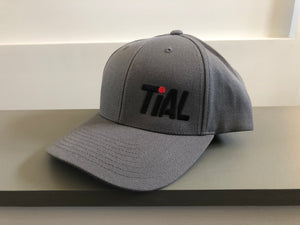 Be assured that wearing this hat could actually reduce your lap or elapsed time, and could also increase trap speeds or HP, but results vary.
However, they are pretty cool.
Offered in two versions, this one being gray, with embroidered, offset TiAL logo, and with the Xona Rotor logo riding along out back as well.
Snap-back design, and, as they say, one size fits all.